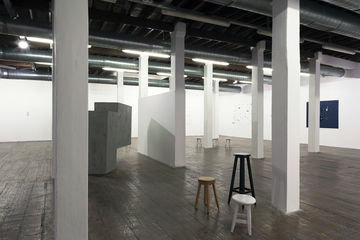 Exhibition view: Past, in Each of its Moments be Citable – an Exhibition Project on Walter Benjamin's Concept of History in the City of Istanbul.
DEPO Istanbul, 2016 © Juliane Eirich
Design and research project
2015-2016
The stool (TR: Tabure) is an object that is omnipresent in Istanbul. It stands in groups or alone; in front of street food stands or as an extension of cafés, with anglers on the Bosphorus, in front of shops, by the washing basins that are connected to the mosques, or randomly alongside of streets. Most obviously the stools are present as temporary dwellings in even the smallest open spaces, such as tea gardens. Those are often of particularly small height, as if their agenda was to conquer the space most inconspicuously. In the Tabureler project I used two specific types of stools as a reference for a small series of modifications which became the Extendible Stool, the Mobile Stool, the Immaculate Stool and the Embedded Stool.
The Tabureler project revolves around the three interconnected themes: For once, a distinctive pragmatism I found well expressed in the self-determined claiming of space and making oneself at home. Furthermore the overlap of hand craft and mass production, and lastly decoration as a mean to enhance a thing by adding value.



The work was specifically developed for an exhibition project about the text On the Concept of History by Walter Benjamin in relation to the city of Istanbul, initiated by the artist Patrizia Bach. The group of six Turkish and five German artists and designers first met in April 2015 in Istanbul, followed by regular meetings over the course of a year. The different backgrounds within the group span from fine art (drawing, photography, installation), design, media art and engineering to artistic political activism. The results of this project were exhibited at DEPO Tophane from May 28 to July 17, 2016 in Istanbul. Participating artists were Patrizia Bach, Sezgi Abalı, Doğu Çankaya, Juliane Eirich, Benjamin Maus, Lara Ögel, Neriman Polat, Çağrı Saray, Elena Tezak, Andreas Töpfer, and Bilal Yılmaz.
From Walter Benjamin's writings:
The chronicler who narrates events without distinguishing between major and minor ones acts in accord with the following truth: nothing that has ever happened should be regarded as lost to history.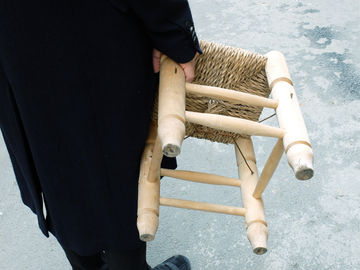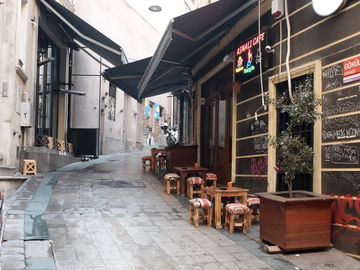 Extendible Stool
Oak wood with etched brass stilts.
ø 300 mm × h 420 mm / h 650 mm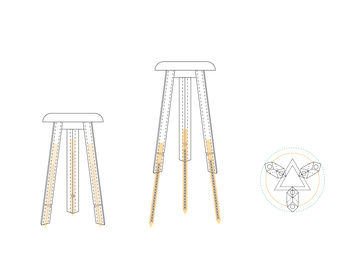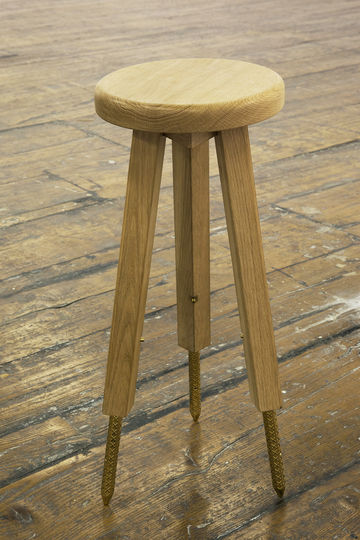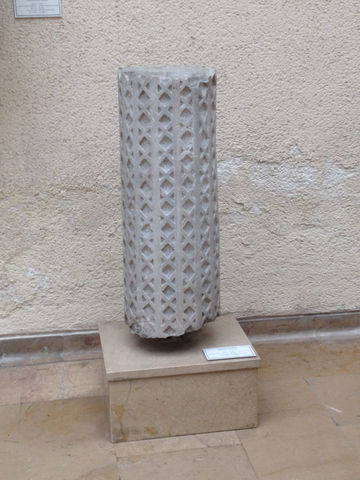 Artifact of a Byzantine column in the Archeological Museum, Istanbul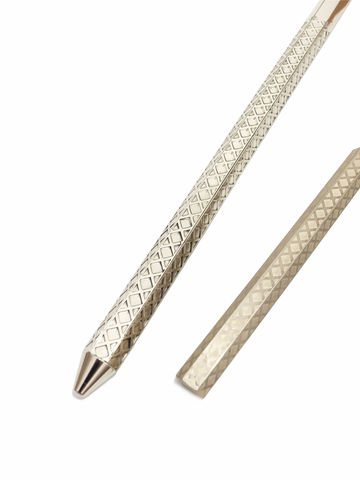 Extendible brass stilt
Mobile Stool
Beech wood, ball bearing, brass wheels.
ø 300 mm × h 420 mm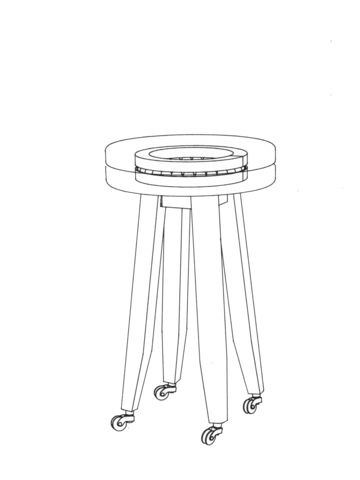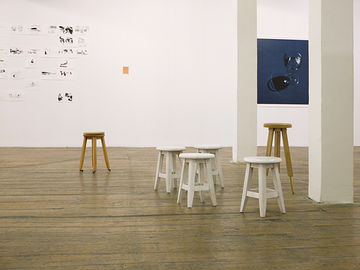 Exhibition view, DEPO Istanbul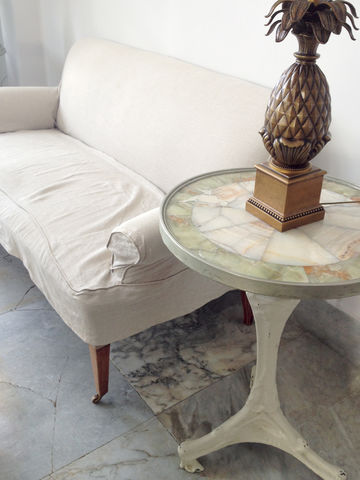 Inside the Splendid Palas Hotel, Istanbul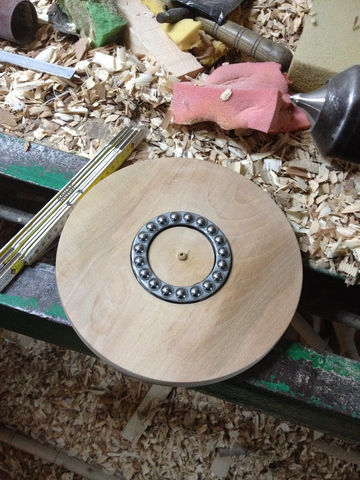 Immaculate Stool
Anodized aluminium, relief-patterned steel and bronze filter fabric.
w 250 mm × d 250 mm × h 300 mm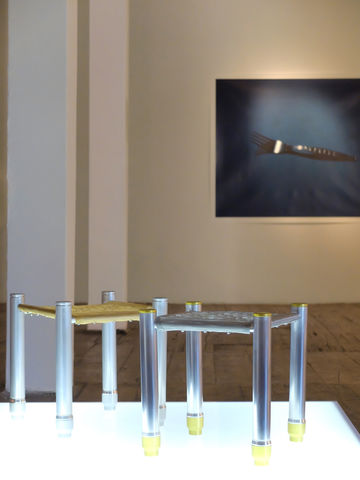 Exhibition view, DEPO Istanbul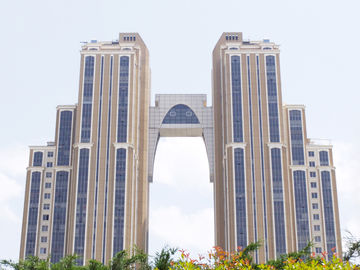 Atasehir, Istanbul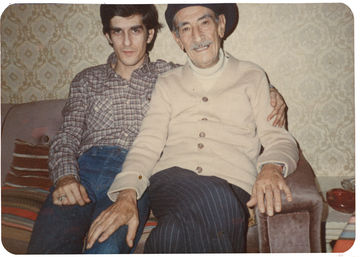 Photograph A200_020 from the Tomiko Archive by Patrizia Bach,
collected in Istanbul, 2015.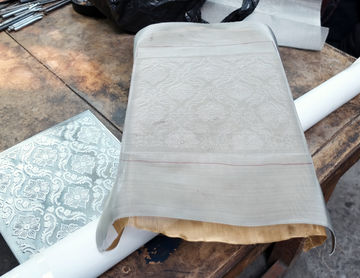 Embossed steel fabric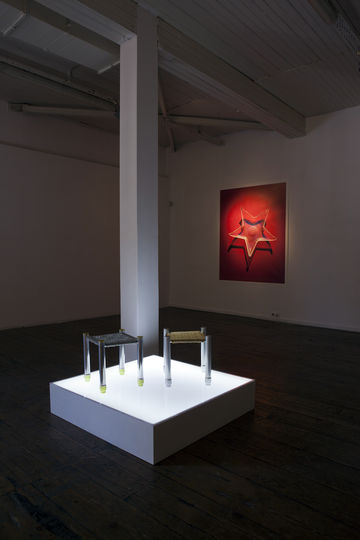 Exhibition view, DEPO Istanbul © Juliane Eirich
Embedded Stool
Ash wood, bark fibre, brass feet, copper
w 300 mm × d 300 mm × h 400 mm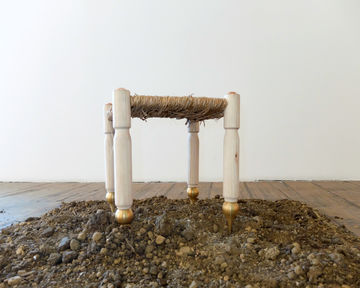 Exhibition view, DEPO Istanbul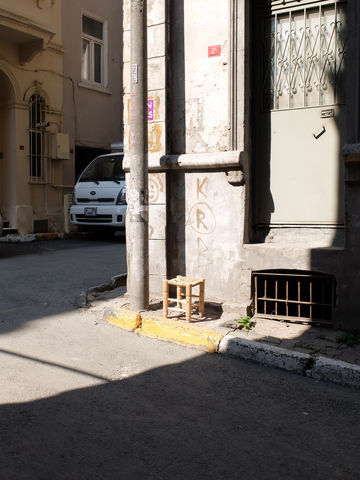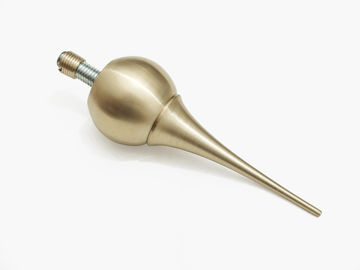 Spike-shaped stilt